Welcome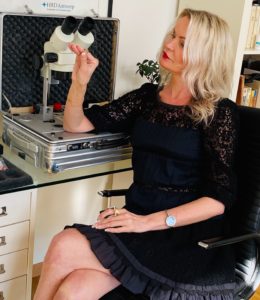 As a Certified Diamond Grader (HRD) and a Graduate Gemmologist (HRD), and graduated in Laboratory of Gemmology at University of Nantes (DUG), we are qualified to evaluate precious, fine and decorative stones as well as stones belonging to collections. We also determine the authenticity and the colour of stones.
We appraise stones for insurance purposes or within the framework of an inheritance or a sale.
Do not hesitate to get in touch with me for personalised and privileged service. Any queries you may have will be followed up in the briefest delay.